Kampungku Indah Permai
Wednesday, December 07, 2011
Posted on 12:49:56 PM |
5 Comments
Kali ni saya mahu bercerita tentang kampung halaman saya, tempat jatuh lagi di kenang dari sejak zaman kanak-kanak sampai ke anak dara sampai ke jadi tunang dan isteri orang, sampai ke dalam pantang dan beranak dua, yang sekarang cuma tinggal kenangan.
Mula-mula saya mahu bercerita tentang sawah.
Ini jalan masuk ke kampung saya. Emmm.. Tapi sebenarnya ada banyak jalan masuk. Ini salah satu je. Saja nak bagitau, kampung yang sama dengan Nur Amina, dalam Nur Kasih. :)
Ini sawah di kala menghijau.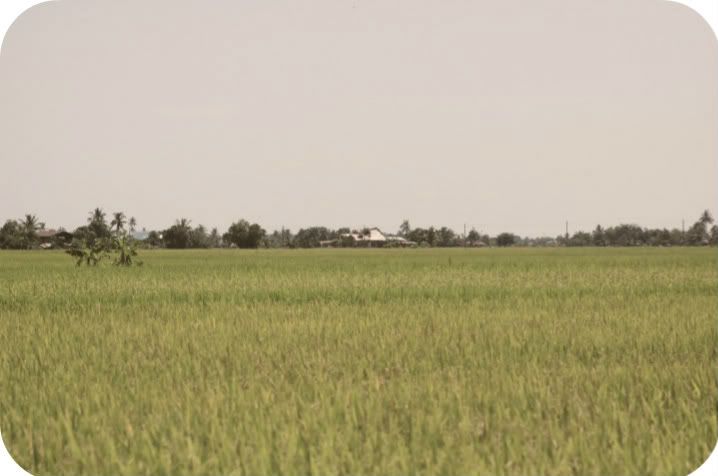 Ini sawah bila menguning. Dah sampai masa untuk menuai.
Ok. Tak berapa nak kuning. Mungkin kena tunggu seminggu dua lagi.
Pokok padi yang baru saja lepas dituai.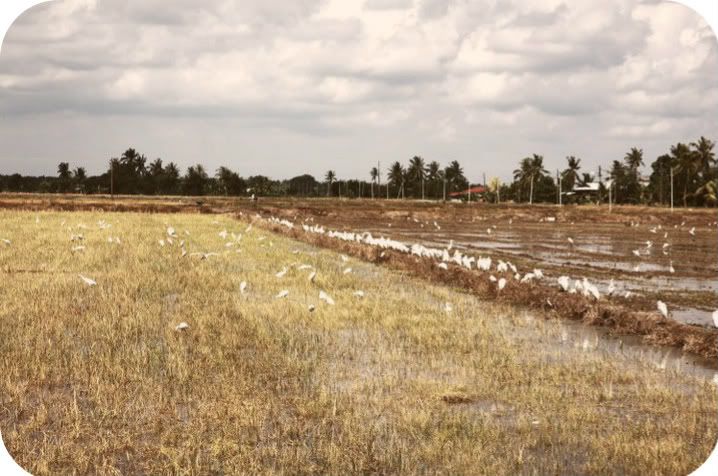 Selepas menuai, sawah akan dibiarkan dalam sebulan. Lepas tu sawah akan di bajak, untuk penanaman padi semula. Masa ni lah banyak burung datang mencari rezeki hasil dari tanah yang baru digembur.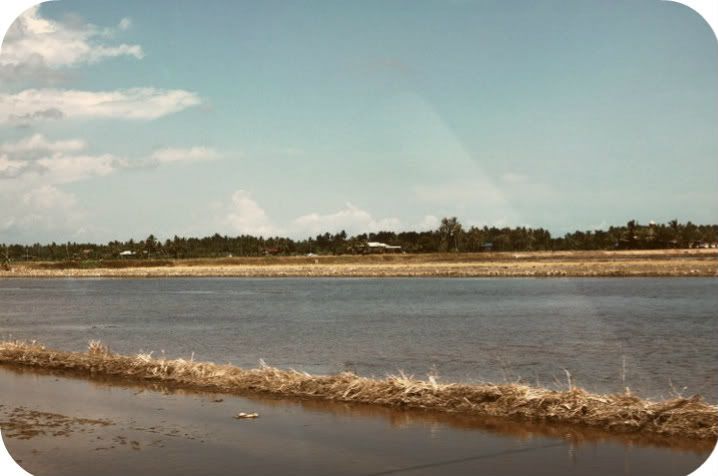 Masukkan air dulu sebelum padi di tanam.
Jadi macam tasik. Cantik bila berombak ditiup angin.
Ini mesin penanam padi. Dulu tabur je.
Sekarang pakai mesin, jadi tersusun rapi macam pakai kuku kambing zaman dulu-dulu masa saya kecik-kecik, join berlumpur dan masuk sampan padi.
Dan putaran pun bermula, untuk 6 bulan lagi.. :)
Ah... Rindunya bau sawah.

Apa perasaan saya? Sedih memang sedih.
Besar pengorbanan. Besar cabaran.
Setiap yang terjadi, ada hikmahnya.
Life goes on. We moved for good.
Thank you, Allah.
To be continued...

Corat-Coret, Kisah Saya |
5 Comments