jalan-jalan di one utama di hujung minggu yang panjang
Tuesday, June 01, 2010
Posted on 7:15:17 AM |
13 Comments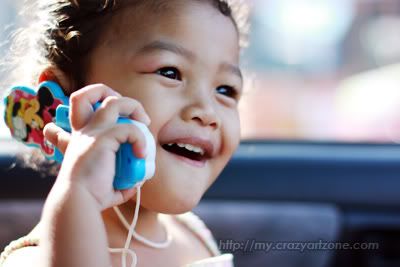 on the way ke one utama.
melly on the phone entah dengan sapa. bizi betul anak mama.
nampak tu sebelah mata merah sebab kene gigit semut.
kesian. bengkak sikit. makin sepet mata tu.
sampai-sampai, cerita shrek baru nak start. terus beli tiket dan masuk panggung.
sepanjang cerita melly dok peluk mama. takut katanya. hahaha!
tapi cerita shrek memang best! elman lah yang paling suka.
lepas tengok wayang, layan big apple yang sedap menjilat sampai ke pipi.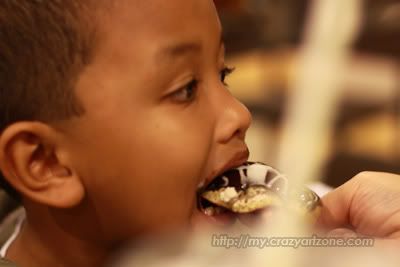 elman kene suap sebab mama tak percaya dengan coklat yang berjurai-jurai.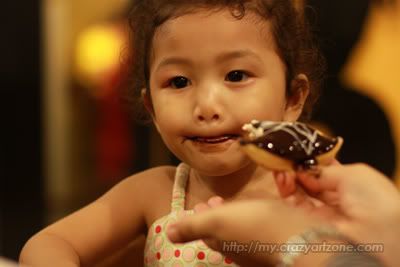 apatah lagi melly. tengok tu comotnya.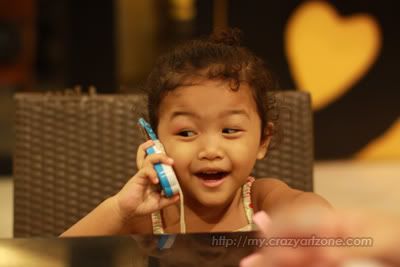 suka gambar ni sebab ada heart shape kat belakang tu.
lepas makan, sementara tunggu mama, melly masih sibuk di telepon.
cerita pasal donut yang baru dimakan. kuat bergayut nih.. haip!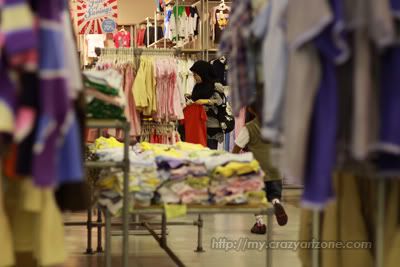 lepas makan, belek-belek baju di fos. tapi tak beli pun.
tujuan sebenar cuma nak beli stokin elman.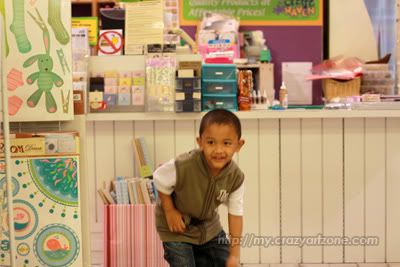 sempat singgah di craft haven yang memang memang heaven!
beli curve corner puncher dan balik-balik terus jakun buat name card idaman.
saya guna kertas kaler sebab saya takde color printer. kesian kan?
alahai terus teringat muka kesian kucing shrek tu... comel betul..
eh.. bukan saya, kucing tu. :P

Corat-Coret, Kisah Saya, Anak-anak Kita |
13 Comments