Tutorial - Exchange Banner
Thursday, September 17, 2009
Posted on 9:57:03 AM |
6 Comments
Hari ni saya nak cerita macammana nak buat script untuk exchange banner, pengkhususan: blogspot. Tapi boleh juga digunakan di mana-mana website.


Sediakan banner dan hostkan dimana-mana image host yang kita ada. Contohnya Flickr, Picasa Web, ImageShack®, Photobucket dan lain-lain. Contohnya begini:

Click pada Add a Gadget dan pilih HTML/JavaScript Add.
Letak code macam ni:


<p align="center"><a href="

http://craftzone-my.blogspot.com/

" target="_blank"><img border="0" src="

http://i231.photobucket.com/albums/ee102/my7710/banner/mycaz-banner2.jpg

"/></a></p>

<p>Just highlight and copy the HTML code below, then paste it into the code for your Web site. </p>

<p><textarea rows="7" cols="23"><a target="_blank" href="http://my.crazyartzone.com/"><img border="0" src="http://i231.photobucket.com/albums/ee102/my7710/banner/mycaz-banner2.jpg" title="My CrazyArtZone"/></a></textarea></p>

Replace tulisan warna hijau dengan URL yang dikehendaki.
Replace tulisan warna biru dengan URL banner yang kita dah letak dimana-mana tu. (Rujuk No 1)

Tadaaa!!! Siap sudah. Inilah hasilnya: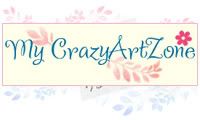 Just highlight and copy the HTML code below, then paste it into the code for your Web site.
Boleh laa letakkan di blog masing-masing.
Web Design, Tutorials, Not So I.T. |
6 Comments